<!COMMENT Beginning Of Menubar! #"menubar.htm">


Earth's Angels


About Us!

Make Payment

Available Puppies
The Earths Angels Gang
&nbsp&nbsp&nbspHarry &nbsp&nbsp&nbspJesse &nbsp&nbsp&nbspMadison &nbsp&nbsp&nbspBella &nbsp&nbsp&nbspDeeDee &nbsp&nbsp&nbspDiesel &nbsp&nbsp&nbspTravis &nbsp&nbsp&nbspEmily &nbsp&nbsp&nbspLeah/Veda &nbsp&nbsp&nbspCricket &nbsp&nbsp&nbspErin &nbsp&nbsp&nbspMandy
The Scrapbook!
Sign Our Guestbook!
View Our Guestbook
Puppy Newsletter Signup
Our Reading List
Breeding Information
Healthcare Info Updated 03/05/22
&nbsp&nbsp&nbspSnack Food Bags New!
&nbsp&nbsp&nbspHeating Pad Burns
&nbsp&nbsp&nbspRaisins Toxic!
&nbsp&nbsp&nbspChristmas Poisons
&nbsp&nbsp&nbspDough: Doggie No-No
&nbsp&nbsp&nbspYour Dog Ate Glass?
&nbsp&nbsp&nbspLiver Shunt
&nbsp&nbsp&nbspCollapsed Trachea
&nbsp&nbsp&nbspLegg-Perthes
&nbsp&nbsp&nbspLux-Patellas
&nbsp&nbsp&nbspTail Docking
&nbsp&nbsp&nbspClaw Problems
Bereavement
&nbsp&nbsp&nbspJed's Page
&nbsp&nbsp&nbspDo Dogs Have Souls?
&nbsp&nbsp&nbspThe Last Battle
&nbsp&nbsp&nbspThe Rainbow Bridge
&nbsp&nbsp&nbspCremation/Burial
Email Earth's Angels
Our Favorite Links



Other Sites
Amazon Books/CD/Video
ACS Consultants
Allistar Kennels
Alluring Alpacas
Allstate Complaints
Earth's Angels Kennels
Keahl.Org
Political Data Systems
SendThemPacking!
Betty Stockdale






Holiday Graphics Courtesy Of:
The Boutique
Mountian Breeze
Hella's Multimedia
DogGone Graphics


<!COMMENT End Of Menubar!>

Alisstar's Aribella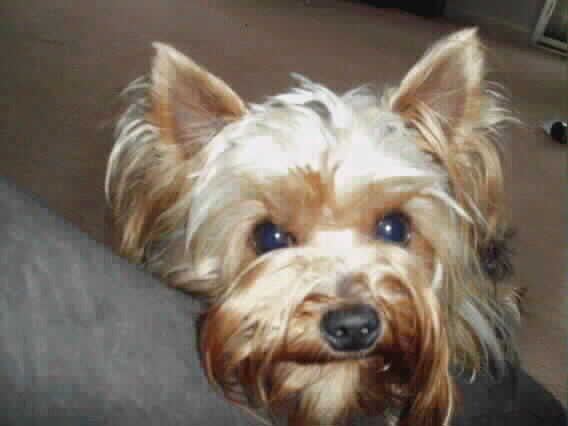 DeeDee is a beautiful, loving girl, and a great mom. Her puppies are proving to be every bit as wonderful as she is.

DeeDee's mom is Bella, who is now in her forever home.


This is DeeDee (on the left) and her dad, Jesse. Jesse is a champion stud who gets to be a pet and lapdog now that his show days are behind him.